Buying
Dear musician friends, we are at your entire disposal to find your ideal instrument or bow.
With a century-long experience, the Maison Vatelot-Rampal is always able to propose a wide range of instruments from the « study instrument » to the work of the greatest italian and french makers of the 17th, 18th and 19th centuries. We also offer a great choice of bows by the greatest french masters.
For any request regarding exceptionnal instruments, please contact us by phone directly.
Each instrument sold by our workshop is accompanied by a certificate of authenticity signed by Jean-Jacques Rampal. Our certificates have a high international reputation and is a guarantee for all specialised insurance companies.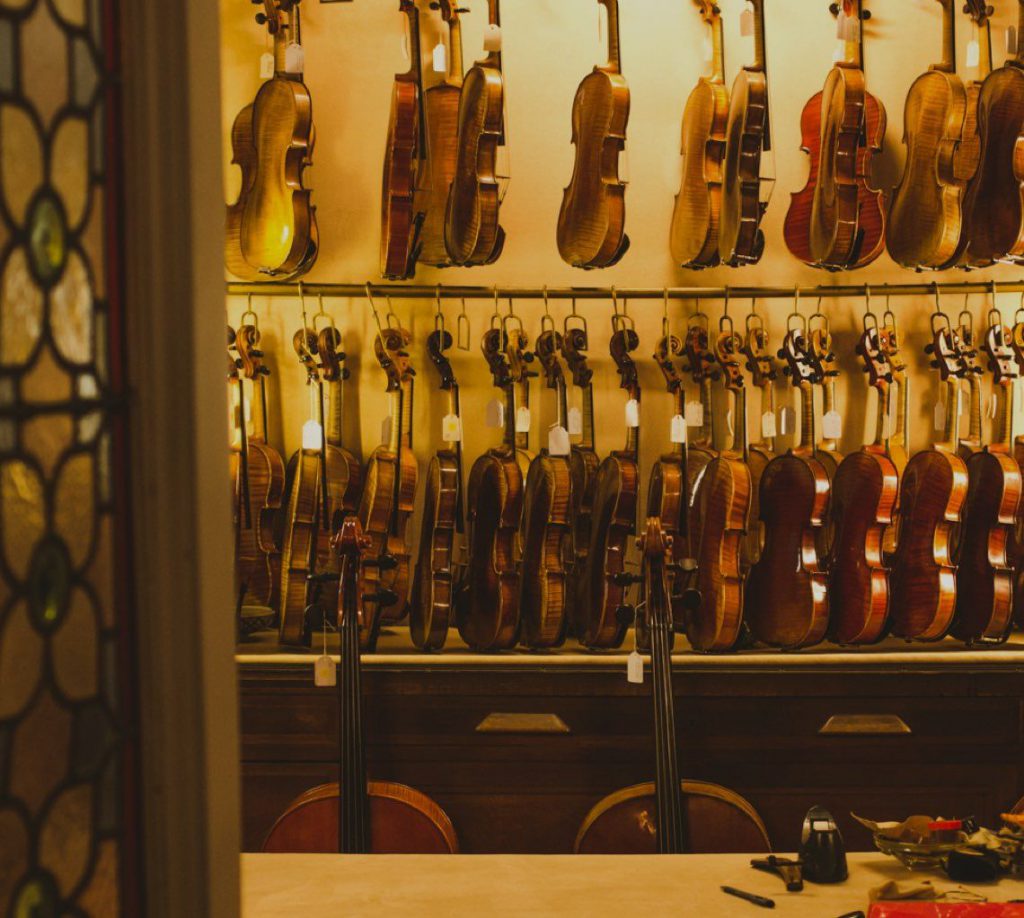 Selling
Our workshop, thanks to its long life and reputation, has a large clientèle of french, european and international buyers that we can share to facilitate the selling of your instrument.
For your comfort, we will take care of all the administrative side regarding a sale to another country*.
Do not hesitate to contact us if you wish to sell an instrument or a bow. Jean-Jacques Rampal will assist you in order to sell at the very best conditions.
*obtaining an exportation license from the Direction of the french museums
Contact
VATELOT-RAMPAL
Luthiers Experts
11 bis, rue Portalis - 75008 Paris
Phone : 01.45.22.17.25
Fax : 01.45.22.09.72
Email : lutherie@vatelot-rampal.com
Monday to Thursday: 10 am-12 pm - 2 pm-6 pm*
Friday: 10 am-12 pm - 2 pm-4 pm
*Closed: Saturday - Sunday
See the map